Rabbi Irwin Zeplowitz
Rabbi Irwin Zeplowitz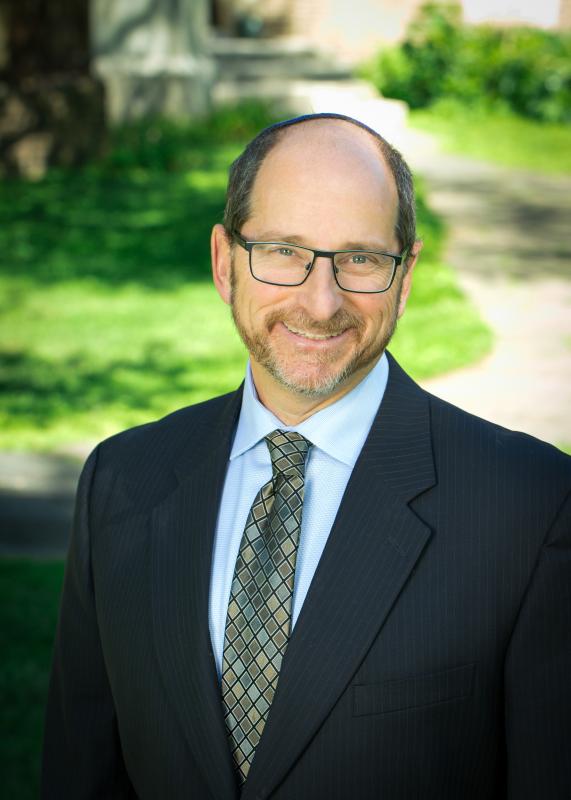 Rabbi Irwin Zeplowitz (also known as "Rabbi Z") was born in Niagara Falls, New York. Following his schooling at the University of Toronto, he studied at Hebrew Union College — Jewish Institute of Religion (HUC-JIR) in Jerusalem, Los Angeles and Cincinnati, where he was ordained as a rabbi in 1984. After spending five years as a rabbi in the Chicago area, Rabbi Zeplowitz went to Hamilton, Ontario in 1989 to serve as the Rabbi of Temple Anshe Sholom, Canada's oldest Reform congregation. In July 2003 he assumed the position of Senior Rabbi at The Community Synagogue in Port Washington, New York, a dynamic congregation of 700 families.
Rabbi Zeplowitz is a Governor Emeritus of the Board of Governors of Hebrew Union College-Jewish Institute of Religion, a past president of the Rabbinic Alumni Association of HUC-JIR and is a past Chair of the Alumni Association. He sits on the Board of the UJA-Federation of New York and is a member of the United Jewish Communities Rabbinic Cabinet, he is a strong supporter of joint communal activities and dialogue. He served for a number of years as Chair of the Joint Commission on Sustaining Rabbinic Education of the Central Conference of American Rabbis and HUC-JIR. He is on the rabbinic cabinet of ARZA (the Association of Reform Zionists of America) and the World Union for Progressive Judaism, and has traveled to Israel regularly, including time he spent there on sabbatical with his family studying at Yakar and the Hartman Institute. He is past president of Canadian region of the Central Conference of American Rabbis (CCAR) and served on the editorial board of the CCAR Journal: A Reform Jewish Quarterly. He has a particular expertise in the area of medical ethics, and lectures regularly on bioethical issues (including offering testimony to the Canadian Parliament's Standing Committee on Health).
Issues of social justice have always been important to Rabbi Zeplowitz. He visited refuseniks in the USSR in 1987, and he was instrumental in establishing a Muslim-Jewish teen dialogue group in Canada. He has also worked on issues of poverty and homelessness, been involved with congregational sponsorships of refugee families from Bosnia and instituted a Christian, Buddhist, Jewish dialogue group. Rabbi Zeplowitz also formed and chaired the Coalition of Canadian Liberal Rabbis for Same Sex Commitment Ceremonies, which presented legal briefs before the Supreme Courts of British Columbia and Ontario. He was honored by the World Union for Progressive Judaism in 2012 with its Humanitarian Award (along with his wife, Anne).
Rabbi Zeplowitz has lectured and taught in a wide variety of advanced adult learning settings – teaching for Kolel: The Adult Centre for Liberal Jewish Learning (Toronto, Canada) and as a regular lecturer for JLearn, the Florence Melton Adult Mini-School (Long Island, New York). He spent over 20 years teaching at summer camps of the Reform movement and has taught at several adult summer retreats. He has served as a scholar in a number of synagogues, has appeared on radio and television, and has spoken in numerous community settings. He has had articles published in journals and newspapers on Jewish law, spirituality and politics, including a series on the book of Exodus for the Union for Reform Judaism website.
Rabbi Zeplowitz is married to Anne, who is a Speech and Language Pathologist, and has three children – Abigail (married to Danny Moore), Deena and Nathan. He is the proud saba (grandfather) of Asher. He resides in Port Washington, New York and enjoys gardening, travel, theater, skiing, exercise and reading.
Click here to email Rabbi Zeplowitz.
Tue, December 7 2021
3 Tevet 5782

Worship Schedule
Shabbat "Vayigash" ~ "שבת "ויגש
Friday,​​​ December 10
6:30 pm - Second Shabbes with Rabbi Sank Ross and Cantor Franco, in person, on our Website, or on Facebook Live here.

Saturday December 11
10:30 am - Shabbat Morning (B'nai Mitzvah of Maya & Nathan Prybutok), in person, on our Website, or on Facebook Live here.
10:30 am - Shabbat Havurah Morning, worship in person or register here* to join via Zoom.
12:30 pm - Bar Mitzvah of Miles Semilof, in person, on our Website, or on Facebook Live here.
*Please register no later than 30 minutes before Shabbat Morning Havurah to assure you can be approved in a timely manner.

Link to this week's parasha (Torah portion) and haftarah.
Tue, December 7 2021 3 Tevet 5782