Community Dinner Dance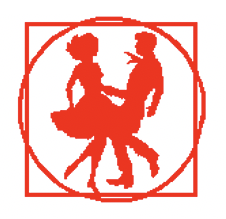 Do a Mitzvah
Help Others, Have Fun and Make a Difference
at The Community Synagogue Sponsored
Dinner/Dance for Residents of Port Washington


When: Saturday, December 10, 2022
From: 4:30 - 6:00 PM for boxing holiday cookies and popcorn
From: 6:15 - 9:45 PM for food prep, table set up, waiting tables, supervising children and more!

Volunteers from the synagogue are needed to help residents of Port Washington who could use a little help. We are providing a free, relaxing evening of dinner and dancing for our neighbors. Supervised activities and dinner for children will be available in a separate room for guests who come with young children. Older children may have the option of watching a movie.
We ask all volunteers to RVSP to jhwigdor@gmail.com, specifying the activities in which they wish to participate. Replies should include your interest (boxing cookies, kitchen duty/food prep, set up, waiting tables, caregiving for young children, supervising tweens/teens).
We are grateful for the generosity of Community Dinners sponsor - Comfort Diner
Sat, February 4 2023
13 Sh'vat 5783
Worship Schedule
Shabbat "Beshalach" ~ "שבת "בשלח
Friday,​​​ February 3
6:30 pm – National Refugee Shabbat (5th Annual), with Rabbi Z and Cantorial Intern Agnes Valdman, with special remarks from Issabel Burton, Senior Director of Community Engagement Initiatives at HIAS, worship in person or watch on our Website.

Saturday, February 4
9:30 am – Bagels by the Bay: Tu BiShvat with Rabbinic Intern Ilana Symons in the Black Box at Sands Point Preserve as we celebrate Tu BiShvat (the birthday of the trees)! Our morning will include a seder, text study, nature walk, and, of course, bagels and other natural treats. RSVPs Required. RSVP Here
10:30 am – Shabbat Morning (Bar Mitzvah of Jackson Horlick), worship in person or watch on our Website.

Link to this week's parasha (Torah portion) and haftarah.
Sat, February 4 2023 13 Sh'vat 5783