Community Dinner Dance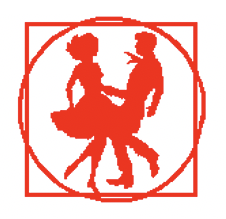 Do a Mitzvah
Help Others, Have Fun and Make a Difference
at The Community Synagogue Sponsored
Dinner/Dance for Residents of Port Washington


When: Saturday, December 16, 2023
From: 6:00 - 10:15 PM for food prep, table set up, waiting tables, supervising children, cleanup
and more!

Volunteers are needed to help residents of Port Washington who could use a little help. We are providing a free, relaxing evening of dinner and dancing for our neighbors. Supervised activities and dinner for children will be available in a separate room for guests who come with young children.
We ask all volunteers to RVSP to jhwigdor@gmail.com, specifying the activities in which they wish to participate. Replies should include your interest (kitchen duty/food prep, set up, waiting tables, caregiving for young children, supervising tweens/teens, clean up).
_________________________________
Volunteer Assignment Details
Assignment

Details

Location




Set up




arrive at 6:00 PM

Congregation Hall


Work in the Kitchen
(for adults and children over 13 years of age)


beginning at 6:00 PM

Kitchen


Wait Tables &
Spend time with Guests


beginning at 7:00 PM

Congregation Hall




Work with Younger Children




beginning at 6:45 PM

Multipurpose Room

Work with Older Children

beginning at 6:45 PM
(NOTE: A security guard will remain in close proximity of this activity)



Clean up




from approx. 8:45 – 10:15 PM

Congregation Hall & Kitchen
We are grateful for the generosity of Community Dinners sponsor - Comfort Diner
Fri, December 8 2023
25 Kislev 5784
Worship Schedule
Shabbat "Vayeshev" ~ "שבת "וישב &
Chanukah חנוכה
Friday,​​​ December 8
6:30 pm – Chanukah Service with your clergy and the Shabbat Band as our community gathers to welcome Shabbat and celebrate the 2nd night of Chanukah! Worship in person or watch on our Website.
Chanukah Party to immediately follow the annual Chanukah Service. Enjoy a Make Your Own Doughnut Bar, Blue & White Candy Kebabs, a Dreidel Competition, and much more!

Saturday,​​​ December 9
9:00 am – Shabbat Havurah Morning & Torah Study with Rabbi Z, worship and study in person or register here to join via Zoom. Torah Study will take place during Shabbat Havurah Morning service and will begin at approximately 9:15 am.
10:30 am – Shabbat Morning (B'nai Mitzvah of Jack Steinberg & Chase Winder), worship in person or watch on our Website.

Link to this week's parasha (Torah portion) and haftarah.
Fri, December 8 2023 25 Kislev 5784