Community Dinner Dance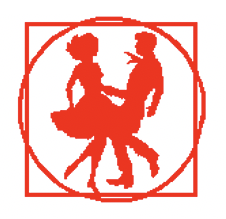 Do a Mitzvah
Help Others, Have Fun and Make a Difference
at The Community Synagogue Sponsored
Dinner/Dance for Residents of Port Washington



OUR FIRST COMMUNITY DINNER SINCE 2020!

When: Saturday, June 11, 2022
Time: 7:30pm
Place: The Community Synagogue, 160 Middle Neck Road, Port Washington
From 6:00- 10:15 PM for food prep, table set up, waiting tables, supervising children, cleanup and more

Volunteers from the synagogue are needed to help residents of Port Washington who could use a little help. We are providing a free, relaxing evening of dinner and dancing for our neighbors. Supervised activities and dinner for children will be available in a separate room for guests who come with young children.
We ask all volunteers to RVSP to jhwigdor@gmail.com, specifying the activities in which they wish to participate. Replies should include your interest (kitchen duty/food prep, set up, waiting tables, caregiving for young children, supervising tweens/teens, clean up).
Help with set up - arrive at 6:00pm (Congregation Hall)
Work in the kitchen (for adults and children over 13 years of age) - beginning at 6.00pm
Wait tables and spend time with our guests - beginning at 7pm (Congregation Hall and patio)
Work with younger children - beginning at 6.45pm (Multipurpose Room)
Work with older children, playing ball (weather permitting)-beginning at 7pm (NOTE: A security guard will remain in close proximity of this activity)
Clean up in the dining area and kitchen- from approx. 8:45-10:15pm

PLEASE NOTE ALL GUESTS AND VOLUNTEERS OVER THE AGE OF 5 YEARS OLD MUST BE DOUBLE VACCINATED.
We are grateful for the generosity of Community Dinners sponsors - Comfort Diner and Grace's Table
Mon, October 3 2022
8 Tishrei 5783
Worship Schedule
Shabbat "Vayeilech" ~ "שבת "וילך
Friday,​​​ September 30
6:30 pm – Shabbat Shuva with Rabbi Sank Ross and Cantorial Intern Agnes Valdman, worship in person or watch on our Website.

Saturday, October 1
9:00 am – Shabbat Havurah Morning & Torah Study, worship and study in person or register here to join via Zoom. Torah Study will take place during Shabbat Havurah Morning service and will begin approximately 9:15 am.
10:30 am – Shabbat Morning (B'nai Mitzvah of Siena McGuffin & Juliet Palatnik), worship in person or watch on our Website.

Link to this week's parasha (Torah portion) and haftarah.
Mon, October 3 2022 8 Tishrei 5783