Community Dinner Dance
Community Dinners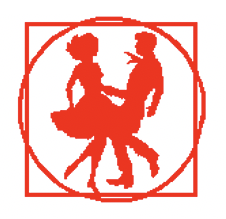 PLEASE DONATE FOR GIFTS
FOR COMMUNITY DINNER CHILDREN
Due to COVID-19, we have been forced to postpone all Community Dinners since last December. Although we are still unable to safely hold a dinner, we would like to bring some holiday cheer to our guests by continuing our tradition of giving holiday gifts to their children. Many of these families have been hard hit financially by the corona virus, suffering job losses and inability to pay rent.

The Sisterhood has joined forces with the Community Dinner team in an effort to purchase these gifts. As many of you know, for many years the Sisterhood has collected toys during the holiday season for children in Port Washington and surrounding areas.

We would like to distribute 90 gifts this December but we cannot do this without your support. We estimate that gifts will cost about $900 and our Social Action funds are at a low point.

If you are able to donate any amount toward the purchase of gifts we would be very grateful. Your check should be made payable to the Community Synagogue and reference "Social Action holiday gifts for children".

Please send your check no later than October 31, 2020, marked

Att: Social Action

.

Thank you for your support.

If you have any questions, please contact Jessica Wigdor at 516-321-9086.

Jessica Wigdor for the Community Dinner Team
Janet Dankowitz and Annie Floch for the Sisterhood Toy Drive
Thu, September 16 2021
10 Tishrei 5782

Worship Schedule
Shabbat "Ha'Azinu" ~ "שבת "האזינו
Friday,​​​ September 17
6:30 pm - Erev Shabbat with Rabbi Sank Ross and Cantor Franco, in person, on our Website, or on Facebook Live here.

Saturday, September 18
10:30 am - Shabbat Morning (Bat Mitzvah of Addison Aarons), in person, on our Website, or on Facebook Live here.
10:30 am - Shabbat Havurah Morning
Worship in person or register here* to join via Zoom.
Link to this week's parasha (Torah portion) and haftarah.
*Please preregister no later than 30 minutes before Shabbat Havurah Morning to assure you can be approved in a timely manner.
Thu, September 16 2021 10 Tishrei 5782