Clergy
Rabbi Irwin Zeplowitz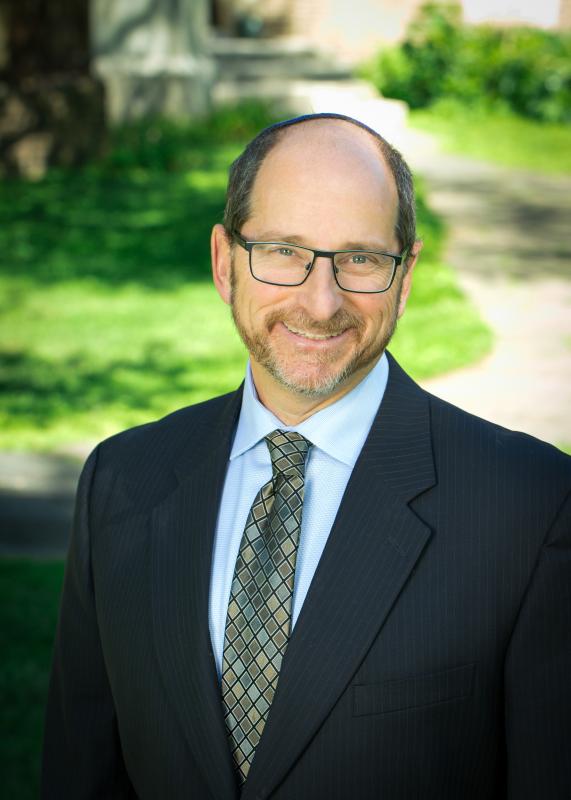 Rabbi Irwin Zeplowitz (also known as "Rabbi Z") was born in Niagara Falls, New York. Following his schooling at the University of Toronto, he studied at Hebrew Union College — Jewish Institute of Religion (HUC-JIR) in Jerusalem, Los Angeles and Cincinnati, where he was ordained as a rabbi in 1984. After spending five years as a rabbi in the Chicago area, Rabbi Zeplowitz went to Hamilton, Ontario in 1989 to serve as the Rabbi of Temple Anshe Sholom, Canada's oldest Reform congregation. In July 2003 he assumed the position of Senior Rabbi at The Community Synagogue in Port Washington, New York as part of a completely new clergy "team".
Read more about Rabbi Zeplowitz here. Click here
Click here to email Rabbi Zeplowitz.
---
Rabbi Sam Pollak
Rabbi Sam Pollak grew up in Cincinnati, Ohio. He studied philosophy and comparative religion at The Ohio State University in Columbus, Ohio, where he was an active leader in the campus Hillel community, sang in a Jewish a capella group called the Meshuganotes, and taught music and Hebrew at local synagogues. After completing his undergraduate degree, Rabbi Pollak studied at Hebrew Union College-Jewish Institute of Religion in Jerusalem and Cincinnati, where he was ordained as a rabbi in 2017. As a rabbinical student, Rabbi Pollak served congregations in both Muncie and Columbus, Indiana, as well as at the University of Missouri Hillel. The Community Synagogue is the first congregation he has served as an ordained rabbi.
Rabbi Pollak strives to emulate the values of the many vibrant Jewish communities with which he has been blessed. In addition to belonging to the historic Isaac M. Wise Temple in Cincinnati, his family is part of an intergenerational Havurah, a group of families that gathers to celebrate Shabbat and holidays, to teach one another, and to support each other in times of joy and grief. Rabbi Pollak also spent eleven wonderful summers at Goldman Union Camp Institute, growing from camper to staff, working variously as a counselor, song leader, unit head, and director of Judaic studies. It was at camp that his love of Jewish music, prayer, and learning blossomed into lifelong passions.
In addition to immersing himself in all things Jewish, Rabbi Pollak is always in the middle of at least one book, usually something of contemporary literature, poetry, philosophy, or scientific or historical nonfiction. He also loves playing music, whether that be on guitar, piano, or mandolin—especially when it involves singing with others. Cooking, hiking, and playing the occasional video game are among his favorite activities, too.
He lives in Port Washington with his husband, Rabbi Ari Abelman.
Click here to email Rabbi Pollak.
---
Cantor Claire Franco
A chance encounter with a religious school educator, some music teaching and a Friday night service led her to her calling and more literally to the Hebrew Union College-Jewish Institute of Religion (HUC-JIR) first in Jerusalem and then in New York. It was there that she realized that this profession would allow her to combine all of the things that she loved: music, teaching, and bringing people closer to Judaism and to God.
Read more about Cantor Claire Franco here. Click here
Click here to contact Cantor Franco.
Thu, April 9 2020
15 Nisan 5780
Upcoming Activities


Worship Services
Online Worship Services
SHABBAT חול המועד פסח Chol HaMoed Pesach

Friday, April 10
Tot Shabbat - 5:30 pm
Erev Shabbat - 6:30 pm

Saturday, April 11
Shabbat Morning - 10:30 am

Thu, April 9 2020 15 Nisan 5780