Theater Company

The Community Synagogue Theater Company
is happy to announce their 2023 production of
RUMORS
A FARCE BY NEIL SIMON
INFORMATION SESSION

Wednesday, Nov 2 – 7:00 PM
in the Boardroom

Meet & greet with director Tom Rocco to learn more about the show, how to approach auditions, and why a farce this year rather than a musical!

AUDITIONS/CALLBACKS*
in the Congregational Hall

Wednesday, Nov 9 – 7-10 PM
Thursday, Nov 10 – 7-10 PM
Come to auditions familiar with the show AND knowing what character you're auditioning for.

*This show does not have roles for children
PERFORMANCES
at Club G at the Sands Point Preserve

Thursday, March 30
Saturday, April 1
Sunday, April 2

Audition Scenes:
THIS PRODUCTION IS SUPPORTED BY A GRANT FROM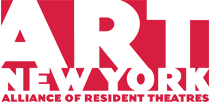 ---
The Community Synagogue Theater Company is honored to have been selected as one of the first recipients of HEART's Gina Farasciano Community Theater Grant in 2021.
"Gina Farasciano was the best of The Community Synagogue Theater Company - her heart and soul poured into everything we did. From mastering dance steps in rehearsal, to shining on stage on opening night to organizing an epic cast party - she loved the theater and she loved the people and she loved the energy. We will miss her terribly, but know that her legacy will live on through all of us." — Lori Zlotoff, Executive Producer of The Community Synagogue Theater Company
We appreciate the continued support of HEARTS. To learn more about them, click here.
Sat, February 4 2023
13 Sh'vat 5783
Worship Schedule
Shabbat "Beshalach" ~ "שבת "בשלח
Friday,​​​ February 3
6:30 pm – National Refugee Shabbat (5th Annual), with Rabbi Z and Cantorial Intern Agnes Valdman, with special remarks from Issabel Burton, Senior Director of Community Engagement Initiatives at HIAS, worship in person or watch on our Website.

Saturday, February 4
9:30 am – Bagels by the Bay: Tu BiShvat with Rabbinic Intern Ilana Symons in the Black Box at Sands Point Preserve as we celebrate Tu BiShvat (the birthday of the trees)! Our morning will include a seder, text study, nature walk, and, of course, bagels and other natural treats. RSVPs Required. RSVP Here
10:30 am – Shabbat Morning (Bar Mitzvah of Jackson Horlick), worship in person or watch on our Website.

Link to this week's parasha (Torah portion) and haftarah.
Sat, February 4 2023 13 Sh'vat 5783