Theater Company
The Community Synagogue Theater Company
is happy to announce their 2022 production of
The Drowsy Chaperone
A MUSICAL WITHIN A COMEDY
PERFORMANCES
at the Landmark on Main

Thursday, April 7 – 7:30 PM
Saturday, April 9 – 7:30 PM
Sunday, April 10 – 11:30 AM (ASL translated)
Sunday, April 10 – 4:30 PM
All shows will be performed without an intermission
TICKETS

Premium Seating (reserved) – $54/ticket
Regular – $30/ticket
Children 12 & under – $24/ticket



Tickets can be purchased here!*
*Please note that 2 hours prior to curtain, we will no longer be able to answer any ticketing questions by phone or email. Please come to our box office at the Landmark 1 hour before curtain for any ticketing questions.

To view our production's supporters, click here!

SPONSORSHIP ANGEL LEVELS
We hope that you will consider becoming an "Angel" at one of the sponsorship levels listed below. All Angels will be featured prominently in our Playbill, as well as receive the best premium show tickets.

Broadway Star – $1000
Producer – $500
Aviator – $250
Gangster – $150
Chorus Girl – any amount
PLAYBILL ADS

We would also love your support in the way of taking out a playbill ad congratulating the cast and crew, or highlighting your business.

Ads run from $20-$500.
OUR TALENTED CAST AND PRODUCTION TEAM
Tom Rocco
Man in Chair
Tom Rocco
Artistic Director & Set Designer
Brett Grossman
Mrs. Tottendale
Joel Ronis
Underling
Lori Zlotoff
Executive Producer
Michael John Ruggiere
Robert Martin
Jane Ronis
Stage Manager
Spencer Cohen
George
Diane Heiman
Assistant Stage Manager
Jeff Grossman
Feldzieg
Megan Smythe
Musical Director
Heather Simon
Kitty
Izzy Galan
Choreographer
Matt DeLuca
Aldolpho
Benjamin Hegarty
Technical Director, Lighting
Designer & Set Designer
Alexandra DeAngelis
Janet VanDeGraaff
Caryn Ronis
Drowsy Chaperone
Caryn Tiger Paillex
Props Mistress
Allison Merims
Trix the Aviatrix
Ayla Chernosky
Props
Lori Zlotoff
Gangster #1
Ethan Restivo
Props
Holly Simon
Gangster #2
Jake Restivo
Props
Melissa Chernosky
Reporter #1 & Ensemble
Benjamin Salit
Public Relations & Social Media Manager
Lauren Moschetta
Reporter #2 & Ensemble
Amanda Kowalczuk
Superintendent & Ensemble
Lydia Gladstone
Costume Design
Eileen Dershowitz
Ensemble
Samantha Craig
House Manager
Rook Mogavero
Ensemble
Katie Hangley
Playbill & Ad Sales
Abigail Zlotoff
Ensemble
Melissa Chernosky
Ticketing
Alyssa Kurtzberg
Set Painter & Decorator
Andrew Weiss
Sound Designer
John Vaiano
Set Builder

THIS PRODUCTION IS SUPPORTED BY GRANTS FROM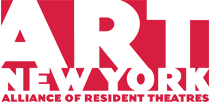 ---
The Community Synagogue Theater Company would like to thank our production angels and business advertisers for their generous support of this production:
PRESENTING SPONSOR ANGELS
The Peter and Jeri Dejana Foundation
Hearts of Port Washington

NYSCA-A.R.T./New York Creative Opportunity Fund (A Statewide Theatre Regrant Program)

BUSINESSES
Please let them know you appreciate their support of TCSTC!
Amalfi of Port Washington
Avenue Orthodontics

Bach to Rock Port Washington

Carynjune
Chef for a Night

Dawn McCormick Photography

Delux Worldwide Transportation
Draga Eye Care and Surgery Associates

Eyesite In Sight

FAST
Harmon Creative Components

Hines & Zafferese Landscaping, Inc.

Just Bob Music
Landmark on Main Street

Lori Zlotoff, LCSW

Melissa Chernosky, CPT Personal Training
Merrick Bicycles

OsetoStrong

Pearle Vision
Port Summer Show

Port Washington Diner

Power 10 Fitness
Stagedoor Manor

Sterling Green French Cleaners

The Brotherhood of The Community Synagogue
The Clergy, Board of Trustees, and Senior Staff of The Community Synagogue

The Sisterhood of The Community Synagogue

The Spa at Red Hots
Tony's Shoe Repair

Toscanini Ristorante Italiano

Transworld Business Advisors
Winters Brothers Waste Systems

Zing 4 Hair

PRODUCTION ANGELS
Ann and Fred Axelrod
The Chernosky Family

Linda and Spencer Cohen

Marguerita and Matt DeLuca, Jr.
Steve Dershowitz/Third Act Ventures

Stephen and Sara Edelson

Jill and Mark Eisenberg
The Epstein Family

Lauren and Michael Gilbert

Brett and Marc Grossman
Missy and Scott Halpern

Cheshire Agusta Hangley and Bill Hangley, Jr.

Katie Hangley and Howard Simon
Mary and Bill Hangley

Michele and Jay Hangley

Karen and Hal Horowitz
Nina and Adam Kantrowitz

Amanda and Michael Kowalczuk

Midship Group LLC
David Pearl and Fred Warshaw

Caryn Ronis

Sybil Ronis
The Schamis Family

Esther and Dan Tanenbaum and Family

Pam and Larry Tarica
Tominaga Shoten

Maxine Zinder

Lori and Jacob Zlotoff



---
The Community Synagogue Theater Company is honored to have been selected as one of the first recipients of HEART's Gina Farasciano Community Theater Grant in 2021.
"Gina Farasciano was the best of The Community Synagogue Theater Company - her heart and soul poured into everything we did. From mastering dance steps in rehearsal, to shining on stage on opening night to organizing an epic cast party - she loved the theater and she loved the people and she loved the energy. We will miss her terribly, but know that her legacy will live on through all of us." — Lori Zlotoff, Executive Producer of The Community Synagogue Theater Company
We appreciate the continued support of HEARTS. To learn more about them, click here.
Mon, October 3 2022
8 Tishrei 5783
Worship Schedule
Shabbat "Vayeilech" ~ "שבת "וילך
Friday,​​​ September 30
6:30 pm – Shabbat Shuva with Rabbi Sank Ross and Cantorial Intern Agnes Valdman, worship in person or watch on our Website.

Saturday, October 1
9:00 am – Shabbat Havurah Morning & Torah Study, worship and study in person or register here to join via Zoom. Torah Study will take place during Shabbat Havurah Morning service and will begin approximately 9:15 am.
10:30 am – Shabbat Morning (B'nai Mitzvah of Siena McGuffin & Juliet Palatnik), worship in person or watch on our Website.

Link to this week's parasha (Torah portion) and haftarah.
Mon, October 3 2022 8 Tishrei 5783