Theater Company

The Community Synagogue Theater Company
is happy to present their 2023 production of
RUMORS
A FARCE BY NEIL SIMON
PERFORMANCES
at Club G at the Sands Point Preserve

Thursday, March 30 at 7:00 PM
Saturday, April 1 at 7:00 PM
Sunday, April 2 at 2:00 PM
TICKETS

General Admission – $35/ticket

Seating will be first come first serve



Tickets, ads, and sponsorships can be purchased here!*
*Please note that 2 hours prior to curtain, we will no longer be able to answer any ticketing questions by phone or email. Please come to our box office at the Sands Point Preserve 1 hour before curtain for any ticketing questions.

Your confirmation email serves as your ticket!

SPONSORSHIP ANGEL LEVELS
We hope that you will consider becoming an "Angel" at one of the sponsorship levels listed below. All Angels will be featured prominently in our Playbill, as well as receive the best premium show tickets.

Deputy Mayor – $1000
Lawyer – $500
Accountant – $250
State Senator – $150
Analyst – any amount


PLAYBILL ADS
We would also love your support in the way of taking out a playbill ad congratulating the cast and crew, or highlighting your business.

1/4 Page (Vertical) – $50
1/3 Page (Horizontal/Business Card) – $85
1/2 Page – $125
Full Page – $250
Inside Cover – $500
Back Cover – $500
Booster Line – $15
Double Booster – $25
OUR TALENTED CAST AND PRODUCTION TEAM
Amanda Kowalczuk
Chris
Tom Rocco
Artistic Director
Michael John Ruggiere
Ken
Lori Zlotoff
Executive Producer
Lauren Moschetta
Cassie
Jane Ronis
Stage Manager
Michael Schiffer
Lenny
Talia Mallah
Assistant Stage Manager
Lori Zlotoff
Claire
Abigail Zlotoff
Apprentice to the Director
Jeff Grossman
Glenn
Benjamin Hegarty
Technical Director, Lighting
Designer & Set Designer
Caryn Ronis
Cookie
Joel Ronis
Ernie
Alyssa Arndt
Set Decorator / Painter
Spencer Cohen
Welch
Ayla Chernosky
Props
Melissa Chernosky
Pudney
Lydia Gladstone
Costume Design
Jeremiah Bosgang
Sands Point Preserve
Melissa Chernosky
Ticketing
Diane Heiman
Special Projects
Katie Hangley
Playbill & Ad Sales
Holly Simon
PR
Ben Salit
Social Media PR
Riley Oberting
Sound Designer / Operator
John Vaiano
Set Builder

THIS PRODUCTION IS SUPPORTED BY GRANTS FROM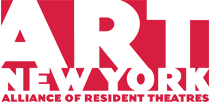 ---
Tickets, Ads, and Sponsorship Form
Tickets on sale now!
Online ticket sales have closed for The Community Synagogue Theater Company's production of Neil Simon's Rumors. We appreciate the community's continued support of our productions!
---
The Community Synagogue Theater Company would like to thank our production angels and business advertisers for their generous support of this production:
PRESENTING SPONSOR ANGELS
NYSCA-A.R.T./New York Creative Opportunity Fund (A Statewide Theatre Regrant Program)
Hearts of Port Washington

The Peter and Jeri Dejana Foundation

BUSINESSES
Please let them know you appreciate their support of TCSTC!
Bayles Garden
Eyesite In Sight

Frozen Ropes

Ikedo Ramen
Just Bob Music

My Style Camp

Shastone Memorials
Smusht



---
The Community Synagogue Theater Company is honored to have been selected as one of the first recipients of HEART's Gina Farasciano Community Theater Grant in 2021.
"Gina Farasciano was the best of The Community Synagogue Theater Company - her heart and soul poured into everything we did. From mastering dance steps in rehearsal, to shining on stage on opening night to organizing an epic cast party - she loved the theater and she loved the people and she loved the energy. We will miss her terribly, but know that her legacy will live on through all of us." — Lori Zlotoff, Executive Producer of The Community Synagogue Theater Company
We appreciate the continued support of HEARTS. To learn more about them, click here.
Wed, June 7 2023
18 Sivan 5783
Worship Schedule
Shabbat "Sh'lach" ~ "שבת "שלח־לך
Friday,​​​ June 9
6:30 pm – Shabbat on the Lawn, with Rabbi Z and Cantor Franco, worship in person or watch on our Website. Our annual Shabbat on the Lawn outdoor service will follow the annual BBQ (RSVP here)! The whole family is invited to Erev Shabbat in the beautiful backyard of the synagogue.

Saturday, June 10
9:00 am – Shabbat Havurah Morning & Torah Study, worship and study in person or register here to join via Zoom. Torah Study will take place during Shabbat Havurah Morning service and will begin at approximately 9:15 am.
10:30 am – Shabbat Morning (B'nai Mitzvah of Kyle Forman & Ryan Messinger), worship in person or watch on our Website.

Link to this week's parasha (Torah portion) and haftarah.
Wed, June 7 2023 18 Sivan 5783