Memorial Plaques
Memorial Plaques
Jewish tradition sees memory as a sacred act, allowing us to be inspired by the good in a loved one's life and live more fully in our own days. A yahrzeit plaque allows for a permanent remembrance of a loved one, ensuring that his or her name will be recalled in perpetuity in our congregation.
Yahrzeit Plaques can be added to our Memorial Board by any Community Synagogue member at any time. Each plaque is inscribed with the English name of the departed along with the date of death in both the standard and Hebrew calendar. Each plaque has a memorial light, which is lit annually on the Yahrzeit and the four Yizkor services (Yom Kippur, Sukkot, Passover, Shavuot). Each year, the light by the plaque will be lit in remembrance on the Shabbat closest to the yahrzeit.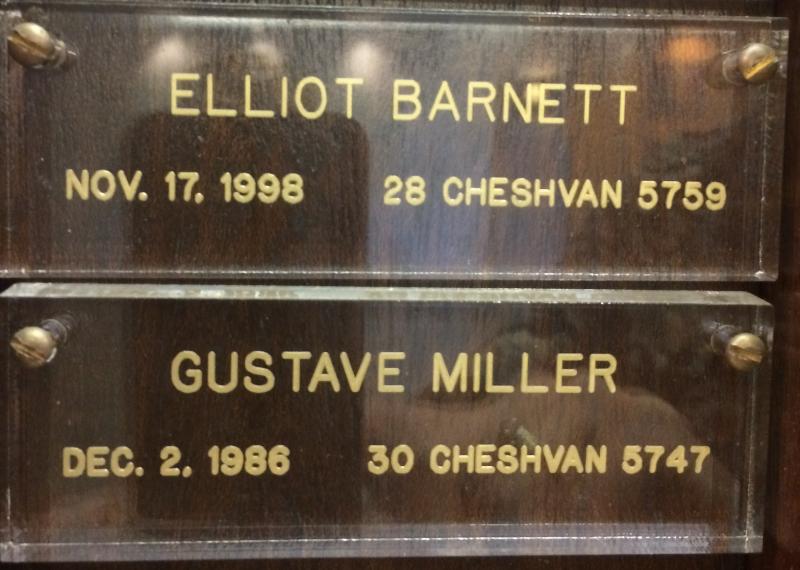 Each Plaque ($600.00 donation/plaque) commemorates the life of a person who is special to those who have made a donation for its purchase. Plaques may be ordered using the form below or at the Synagogue Main Office. 516-883-3144 ext 322.
---
Mon, June 27 2022
28 Sivan 5782
All Events
Monday

,

Jun

June

27

,

2022

First Meeting of the 2022/23 Synagogue Board of Trustees


Monday, Jun 27th

7:30p

to

9:30p




Friday

,

Jul

July

1

,

2022

No Chair Yoga
Friday, Jul 1st (All day)


Sunday

,

Jul

July

3

,

2022

Building Closed
Sunday, Jul 3rd (All day)


Monday

,

Jul

July

4

,

2022

Building Closed
Monday, Jul 4th (All day)


Thursday

,

Jul

July

7

,

2022

Family Ice Cream Party


Thursday, Jul 7th

5:00p

to

6:00p




Join our clergy, staff, and friends outside the synagogue for some sweet treats!

Monday

,

Jul

July

11

,

2022

Synagogue Executive Board Meeting


Monday, Jul 11th

7:30p

to

9:00p



Mon, June 27 2022 28 Sivan 5782