Memorial Plaques
Memorial Plaques
Jewish tradition sees memory as a sacred act, allowing us to be inspired by the good in a loved one's life and live more fully in our own days. A yahrzeit plaque allows for a permanent remembrance of a loved one, ensuring that his or her name will be recalled in perpetuity in our congregation.
Yahrzeit Plaques can be added to our Memorial Board by any Community Synagogue member at any time. Each plaque is inscribed with the English name of the departed along with the date of death in both the standard and Hebrew calendar. Each plaque has a memorial light, which is lit annually on the Yahrzeit and the four Yizkor services (Yom Kippur, Sukkot, Passover, Shavuot). Each year, the light by the plaque will be lit in remembrance on the Shabbat closest to the yahrzeit.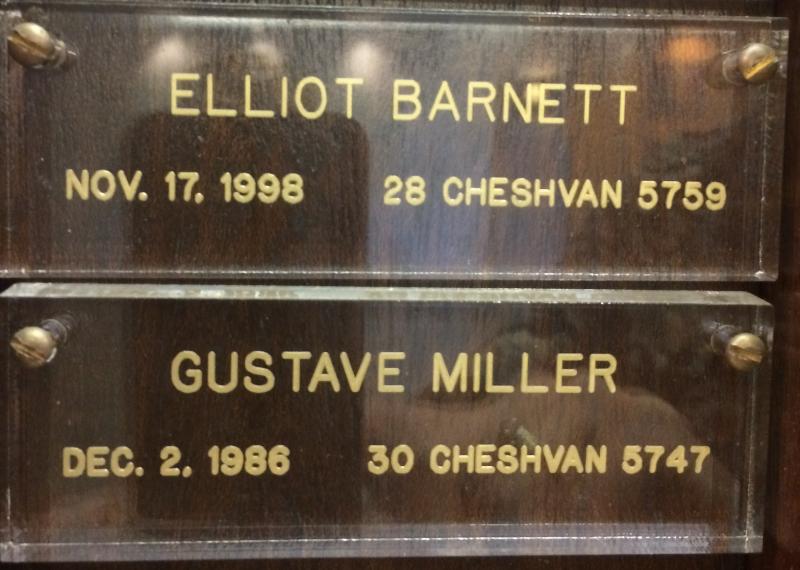 Each Plaque ($600.00 donation/plaque) commemorates the life of a person who is special to those who have made a donation for its purchase. Plaques may be ordered using the form below or at the Synagogue Main Office. 516-883-3144 ext 322.
---
Wed, June 7 2023
18 Sivan 5783
Worship Schedule
Shabbat "Sh'lach" ~ "שבת "שלח־לך
Friday,​​​ June 9
6:30 pm – Shabbat on the Lawn, with Rabbi Z and Cantor Franco, worship in person or watch on our Website. Our annual Shabbat on the Lawn outdoor service will follow the annual BBQ (RSVP here)! The whole family is invited to Erev Shabbat in the beautiful backyard of the synagogue.

Saturday, June 10
9:00 am – Shabbat Havurah Morning & Torah Study, worship and study in person or register here to join via Zoom. Torah Study will take place during Shabbat Havurah Morning service and will begin at approximately 9:15 am.
10:30 am – Shabbat Morning (B'nai Mitzvah of Kyle Forman & Ryan Messinger), worship in person or watch on our Website.

Link to this week's parasha (Torah portion) and haftarah.
Wed, June 7 2023 18 Sivan 5783