Synagogue Staff
Synagogue Staff
Administration

Jeff Rembrandt - Executive Director
516-883-3144 Ext. 311
jrembrandt@commsyn.org


Jeff grew up in Cleveland Ohio. He received his BA in Rhetoric from Kent State University and an MSW from The University of Cincinnati, with a concentration in Non-Profit Administration.
His professional, non-profit experience has primarily been in Jewish Community Centers in Ohio, Massachusetts, and Pennsylvania, and as the Regional Director for Women's American ORT.
Jeff joined The Community Synagogue staff in 2017 as our Executive Director and is proud to be part of the team that keeps our Reform Synagogue growing and thriving. His office door is always open and he is looking forward to meeting everyone. He would love to have you stop by and say hello when you are in the building.
Jeff lives in Port Washington with his wife, Rabbi Rachel Rembrandt, and their two cats. They are the proud parents of 3 grown children; Jason who lives in Greeley, Colorado, Micah who lives in Brooklyn, and Hannah in Evans, Georgia.

Jean Gatz - Assistant to the Clergy
516-883-3144 Ext. 328
jgatz@commsyn.org

Jean grew up in Woodhaven, New York. She lived in Phoenix, Arizona for four years where she enjoyed hiking the mountains and walking the trails. Since returning to New York, she provided Administrative support at corporate accounting firms in NYC and for the past six years she worked for a Long Island based Special Education software firm.
Jean feels blessed in her current position as the Assistant to the Clergy and enjoys providing for all of the clergy's daily needs, as well as assisting the congregants with any questions or needs they may have. Jean also feels fortunate to be considered a member of the entire office and synagogue staff and is a strong believer in teamwork.
When not working she enjoys reading, ancient history, astronomy, and is an avid animal lover. She lives in Merrick with her partner Andrea.



Annette Rosalia - Office Manager
516-883-3144 Ext. 322
arosalia@commsyn.org

Phyllis Zuckerbrot - Controller
516-883-3144 Ext. 312
pzuckerbrot@commsyn.org

She is an active member of Temple Am Echad in Lynbrook, where she is currently the Sisterhood President and was previously Sisterhood Vice President, Social Action co-chair and Youth Committee chairperson.

Allison Merims - Communications Associate
516-883-3144 Ext. 336
amerims@commsyn.org

Allison Merims grew up in Cary, North Carolina. She has slowly moved her way up the East Coast before finding her home here in Port Washington and at The Community Synagogue. When not working, Allison loves trying new recipes, singing, attending Broadway shows, and sports.
---
Religious School Education Team
Shari Isserles - Director of Congregational Education
516-883-3144 Ext. 318
shari@commsyn.org

Shari Isserles has served as the Director of Education at The Community Synagogue for the past 14 years. She received her Masters of Religious Education (M.A.R.E.) degree from Hebrew Union College-Jewish Institute of Religion after doing her undergraduate studies at Boston University. Before joining our staff, she served as RS Director at Temple Beth David of Commack.
Shari has extensive experience in Jewish educational leadership, educational development and engagement. She has a breadth of experience with kids of all ages from our youngest learners to our adult learners. Shari strives to keep our synagogue on the cutting edge of Jewish education and has brought many innovative programs to our learners, including the FLAME (Family Learning & Mitzvah Education) Program, Hebrew Through Movement, Parent/Child cooking workshops and various Tikkun Olam projects. In addition to her congregational work, Shari serves as a Board Member of the Association for Reform Jewish Educators (ARJE).

Shari has always had a strong connection to Jewish camping. She grew up as a camper and later spent many summers as a staff member at the URJ Eisner Camp. She continues to spend time at camp as a member of the faculty where her son is now a 3rd generation camper.
Shari, her husband Paul and son Michael live here in Port Washington. Outside of her professional life, Shari most enjoys spending time with family and friends. She also loves chocolate, the NY Mets and binge watching episodes of The West Wing.

Susan Freire - Education Office Manager
516-883-3144 Ext. 316
relschool@commsyn.org

Sue Freire was promoted to Education Office Manager after serving nine years as Administrative Assistant of both our Early Childhood Center and Religious School. Before coming to The Community Synagogue Sue worked as the administrator of another faith-based preschool. Sue always has a smile and is always willing to help you with all of your Early Childhood Center and Religious School questions and needs.

Orly Danialian - Assistant Director of Religious Education
516-883-3144 Ext. 358
orly@commsyn.org
Orly grew up in Israel and served in the IDF for two years. She came to the United States in 1995 where she met her husband and currently lives on Long Island with her husband and three kids. She has been a part of The Community Synagogue family since 2001 where she started as a Religious School teacher. She currently helps to manage the Religious School by working closely with teachers, parents and students. Orly loves to get involved creating new and exciting curriculum and special programs. Her creativity and energy helps make our school a vibrant learning community for all.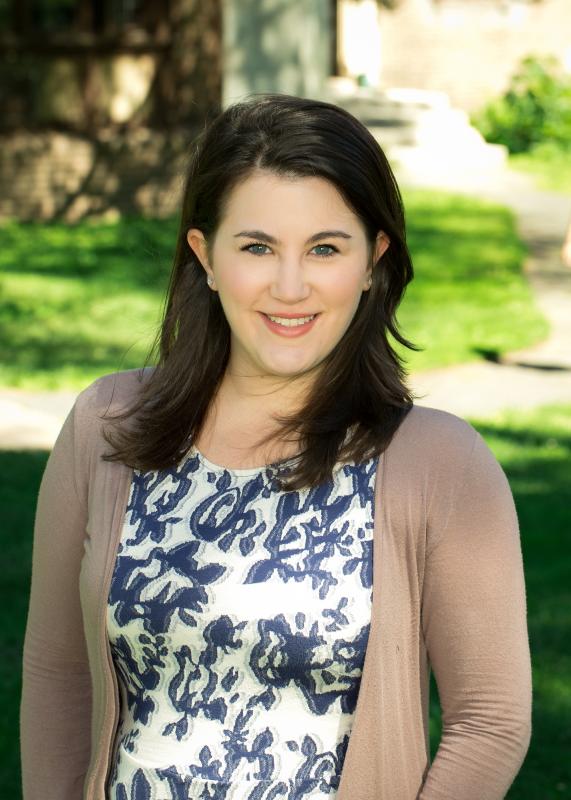 Lindsay Ganci - Associate Director of Education
516-883-3144 Ext. 330
lganci@commsyn.org

Lindsay grew up in Westchester, New York. She received her undergraduate degree in English Literature and Creative Writing from Muhlenberg College, and then attended Teachers College, Columbia University, where she received a Masters degree in English Education. Lindsay has also earned a Certificate in Jewish Education specializing in Adolescents and Emerging Adults from the Hebrew Union College-Jewish Institute of Religion. In 2017 Lindsay was selected to be one of 24 fellows of the UJA-Federation's Ruskay Institute for Jewish professional leaders. In 2016, Lindsay was selected to be a participant in the Paideia Paradigm Program with Jewish professionals from the US, Europe and Israel. In 2015, Lindsay was a recipient of The Jewish Education Project Young Pioneers Award, and has published articles in the URJ's Journal For Youth Engagement.
In her first 10 years at The Community Synagogue, Lindsay created the thriving program that POWTY is today, engaging more than 250 youth and teen participants in our POWTY Youth Programs each year. In her role as Associate Director of Education, Lindsay develops, implements and oversees the educational programming for 7-12th graders at The Community Synagogue. She also directs the Mindful Leadership Institute, an exciting, all new program designed for Jewish young adults ages 18-25.
Lindsay truly loves working with the wonderful families of The Community Synagogue, and developing strong relationships with the members of our congregational family.
Lindsay lives in Port Washington with her husband, Alec, her daughters Ruby and Jayne and their dog, Latke.
---
Early Childhood Center

Gail Tuthill - Director of the Early Childhood Center
516-883-3144 Ext. 314
gtuthill@commsyn.org

Gail comes to us from the Roslyn Public Schools where she has spent the last 32 years serving as a Kindergarten and Pre-K teacher. Gail is passionate about Early Childhood Education and strives to create programs that are developmentally appropriate and child centered. During her tenure in Roslyn, she developed classroom curriculum, organized and facilitated workshops for both teachers and parents, served as a mentor to new teachers, and was an active member of numerous school wide and district committees. She has written and received several grants for educational materials and was honored to be the recipient of the prestigious New York State PTA Jenkins Award, commonly referred to as "Teacher of the Year."
Gail attended the University of Massachusetts, Amherst Campus, where she received her Bachelor's Degree in Early Childhood Education. She obtained her Master's Degree in Reading from Long Island University, CW Post Campus. In addition, Gail has taken over 1000 hours of Professional Development training in areas that include the mainstreaming of children with special needs, allergy awareness, health and safety, mindfulness, and classroom management.
Gail is a former ECC mom who resides in Port Washington with her partner, Scott, and her son, Matthew. She loves to spend time with her friends and family and can often be found walking her dog, Hazel, or running through town as part of her CrossFit training. Gail is thrilled to join the ECC team and looks forward to making sacred connections with the Community Synagogue family.

Liad Zayit - Assistant Director of the Early Childhood Center
516-883-3144 Ext. 313
lzayit@commsyn.org
Over the past two years, Liad has worked at the ECC as an Assistant Teacher in our Pre-K Program. While serving this role, she supervised children, evaluated their performance with regarding to their social, emotional and cognitive development, and provided them with support throughout the day. Liad also created classrom materials, organized data and participated in Parent Teacher Conferences. She is proficient in progressive ECE philosophies, various teaching approaches and has substantial experience both as an educator and office administrator. Prior to her professional positions, Liad served as a camp counselor at The Community Synagogue Summer Program for 8 years and volunteered at our Religious School as a Teacher's Assistant. Liad is dedicated to supporting families and colleagues as we continue to navigate our Early Childhood Center to excellence.
Liad has been devoted to Early Childhood Education since graduating with honors from Roslyn High School. She received her Bachelor of Arts degree from Hofstra University in Communications & Public Relations with a minor in Early Childhood Psychology. Liad also holds a NYS Child Development Associate accreditation (CDA) and is proficient in all I.T. Office programs. In addition to her work commitments, Liad regularly volunteers as a reading specialist.
Born and raised on Long Island to Israeli parents, Liad is the middle of three siblings. She is fluent in Hebrew and has strong connections with Israel where both her parents were born and still have extensive family there. Liad loves to cook, travel and go on walks with her fiancé Alec and their dog, Leo.
---
Maintenance Department

Ted Dzyr - Facilities Manager
516-883-3144 Ext. 349
tdzyr@commsyn.org
Fri, May 7 2021
25 Iyar 5781
All Events
Saturday

,

May

May

8

,

2021

No B'nai Mitzvah
Shabbat, May 8th (All day)


Monday

,

May

May

10

,

2021

Brotherhood Board Meeting


Monday, May 10th

8:00p

to

9:30p




Monday

,

May

May

10

,

2021

JBC Author Series - Modern Manhood: Conversations About the Complicated World of Being a Good Man


Monday, May 10th

8:00p

to

9:30p




Tuesday

,

May

May

11

,

2021

Year End Teacher Meeting & Dinner


Tuesday, May 11th

5:00p

to

7:00p




Wednesday

,

May

May

12

,

2021

Theater Group Rehearsal


Wednesday, May 12th

7:00p

to

8:30p




Thursday

,

May

May

13

,

2021

Melton Jewish Learning - OMG, Can You Believe?


Thursday, May 13th

10:00a

to

11:30a




Worship Schedule
Shabbat "Behar–Bechukotai" ~
"שבת "בהר–בחקתי
Friday,​​​ May 7
5:30 pm - Tot Shabbat with Rabbi Sank Ross, on Facebook Live here.
6:30 pm - Second Shabbes with Rabbi Sank Ross and Cantor Franco, on our Website or on Facebook Live here.

Saturday, May 8
10:30 am - Shabbat Havurah Morning
For a participatory experience on Zoom, please register here,* or watch on our Website or on Facebook Live here.
Link to this week's parasha (Torah portion) and haftarah.
*Please preregister no later than 30 minutes before Shabbat Havurah Morning to assure you can be approved in a timely manner.
Fri, May 7 2021 25 Iyar 5781