Brotherhood Events & Activities
Brotherhood Events & Activities
Semi-annual Blood

Drive

Raising

the Sukkah

"Live from the 92nd Street Y" program of speakers (see current schedule below

Brotherhood Nights at the Islanders and Mets

Fantasy Football and March Madness fundraisers

Yom HaShoah programs

Subsidizing Holocaust education programs in the synagogue and in the community

HMEEF Scholarship Program at Paul D. Schreiber High School

Brotherhood Annual Dinner
---
Brotherhood of The Community Synagogue is engaged in acts of consciousness raising, education and action to end genocide and hate.
To support their efforts and that of The Holocaust Memorial & Tolerance Center of Nassau County click here,
For the U.S. Holocaust Memorial Museum, click here.
If you are interested in obtaining a (9' x 3') banner or 4" x 11" window sticker, please contact Brotherhood's Steve Kaplan at skaplan-commsyn@usa.net.
---
92nd Street Y Lecture Series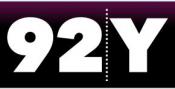 The 92Y Live series has become one of the most popular recurring lecture series in the greater Port Washington area. We invite you to take part in one or more of these insightful programs that have been scheduled within the next several months.
We at Brotherhood try to vary the content of the speakers who grace the stage at the 92nd Street Y. Having these events so close to home in Port Washington is convenient, informative and inexpensive.
Fri, August 14 2020
24 Av 5780
Upcoming Activities


Worship Services
Online Worship Services
Shabbat "Re'eh" ~ שבת ״ראה״
Friday​​​ August 14, 5:30 pm - Tot Shabbat with Cantor Franco, on Facebook Live here.
Friday August 14, 6:30 pm - Erev Shabbat
On Facebook Live here.
Saturday August 15, 10:30 am - Shabbat Morning Worship on Zoom. If you would like to join us on Zoom for a more participatory experience, please register here,* or you can watch on Facebook Live here.
*Please preregister no later than 30 minutes before Shabbat Morning Worship to assure you can be approved in a timely manner.
Link to this week's parasha (Torah portion) and haftarah

Fri, August 14 2020 24 Av 5780