Brotherhood Events & Activities
Brotherhood Events & Activities
Semi-annual Blood

Drive

Raising

the Sukkah

"Live from the 92nd Street Y" program of speakers (see current schedule below

Brotherhood Nights at the Islanders and Mets

Fantasy Football and March Madness fundraisers

Yom HaShoah programs

Subsidizing Holocaust education programs in the synagogue and in the community

HMEEF Scholarship Program at Paul D. Schreiber High School

Brotherhood Annual Dinner
---
Brotherhood of The Community Synagogue is engaged in acts of consciousness raising, education and action to end genocide and hate. To support their efforts and that of The Holocaust Memorial & Tolerance Center of Nassau County click here, For the U.S. Holocaust Memorial Museum, click here.
If you are interested in obtaining a (9' x 3') banner or 4" x 11" window sticker, please contact Brotherhood's Steve Kaplan at skaplan-commsyn@usa.net.
---
Annual Super Bowl Sunday Blood Drive
Sunday, February 3, 2019 8:00am - 2:00pm
REFRESHMENTS SERVED
Your donation will help to save up to THREE lives. Our community hospitals need your help. Please share this lifesaving gift! Thank you for Caring!
Eligibility Criteria:
Bring ID with photo or signature

Minimum weight 110 lb s.

Age 16 – 75 (16 year olds must have parental permission, over 75 need Dr.'s note)

Eat well (low fat) & drink fluids

No tattoos for past 12 months
For medical questions concerning blood donations call 1-800-688-0900.
For more information or to schedule an appointment, please call or email Phil Roman 917-880-8590 promanlaw@gmail.com
---
92nd Street Y Lecture Series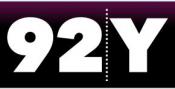 The 92Y Live series has become one of the most popular recurring lecture series in the greater Port Washington area. We invite you to take part in one or more of these insightful programs that have been scheduled within the next several months.
We at Brotherhood try to vary the content of the speakers who grace the stage at the 92nd Street Y. Having these events so close to home in Port Washington is convenient, informative and inexpensive.
Wed, February 19 2020
24 Sh'vat 5780
Upcoming Activities


Worship Services
SHABBAT YITRO
Friday, February 14 at 6:30pm
Erev Shabbat (Beit T'filah ​​​​​ ~ Old Sanctuary)
Saturday, February 15
Havurah – Informal Worship 10:30am
(Beit T'filah) Exodus 18:1-20:23; Haftarah: Isaiah 6:1-7:6; 9:5-6)

Wed, February 19 2020 24 Sh'vat 5780