Brotherhood Events & Activities
Brotherhood Events & Activities
Below are some of the events & activities Brotherhood takes part in every year:
• Semi-annual Blood Drive
• Raising the Sukkah
• "Live from the 92nd Street Y" program of speakers
• Brotherhood Nights at the Islanders and Mets
• Fantasy Football and March Madness fundraisers
• Yom HaShoah programs
• Subsidizing Holocaust education programs in the synagogue and in the community
• HMEEF Scholarship Program at Paul D. Schreiber High School
• Brotherhood Annual Dinner
---
Donate to Brotherhood's Efforts in Helping Local Neighbors in Need
Brotherhood proudly collects donations for their annual Thanksgiving Food Drive* and the Holocaust Memorial Education and Endowment Fund (HMEEF). To donate, please complete the simple form below.
*In lieu of their traditional Phil Seinfeld and Bob Richter Thanksgiving Food Drive, due to the pandemic, Brotherhood is collecting donations to purchase Stop & Shop gift cards for Our Lady of Fatima to help those facing food insecurity in our Port Washington community. Your donation will go directly to help local neighbors in need at a time when they need it most.
---
Brotherhood of The Community Synagogue is engaged in acts of consciousness raising, education and action to end genocide and hate. To Join the Brotherhood, please click here.
To support the Brotherhood's efforts and that of The Holocaust Memorial & Tolerance Center of Nassau County click here,
For the U.S. Holocaust Memorial Museum, click here.
If you are interested in obtaining a (9' x 3') banner or 4" x 11" window sticker, please contact Brotherhood's Steve Kaplan at skaplan-commsyn@usa.net.
---
92nd Street Y Lecture Series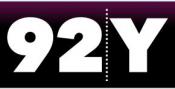 The 92Y Live series has become one of the most popular recurring lecture series in the greater Port Washington area. We invite you to take part in one or more of these insightful programs that have been scheduled within the next several months.
We at Brotherhood try to vary the content of the speakers who grace the stage at the 92nd Street Y. Having these events so close to home in Port Washington is convenient, informative and inexpensive.
Sat, February 4 2023
13 Sh'vat 5783
Worship Schedule
Shabbat "Beshalach" ~ "שבת "בשלח
Friday,​​​ February 3
6:30 pm – National Refugee Shabbat (5th Annual), with Rabbi Z and Cantorial Intern Agnes Valdman, with special remarks from Issabel Burton, Senior Director of Community Engagement Initiatives at HIAS, worship in person or watch on our Website.

Saturday, February 4
9:30 am – Bagels by the Bay: Tu BiShvat with Rabbinic Intern Ilana Symons in the Black Box at Sands Point Preserve as we celebrate Tu BiShvat (the birthday of the trees)! Our morning will include a seder, text study, nature walk, and, of course, bagels and other natural treats. RSVPs Required. RSVP Here
10:30 am – Shabbat Morning (Bar Mitzvah of Jackson Horlick), worship in person or watch on our Website.

Link to this week's parasha (Torah portion) and haftarah.
Sat, February 4 2023 13 Sh'vat 5783