Chaverim
Chaverim is a senior friendship group of The Community Synagogue.
Chaverim provides programming geared to exploring the world around us. We do this through trips, book discussions, films, lectures, special events, and classes. We have holiday celebrations, interactive classes in posture, stretching and wellness, and classes in Yoga and Yiddish. Many other interesting programs are being planned. Bring your ideas and enthusiasm! For more information, contact Evie Schonbrun at evieschonbrun@gmail.com.
We are in the process of framing the year's activities and welcome you to join us when we begin our year in October!
---
Wellness Programs
Chair Yoga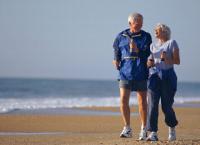 Chair Yoga is every Friday, 10:30 – 11:30 am. For one hour, focus on YOU. Forget your aches and pains and anything troubling you and allow Beth Lipset (synagogue member and certified yoga instructor) to lead you in breathing and gentle stretching. The class is continuous and you can join at any time.
Try it for one session or come as often as you'd like. Classes are $15.00 per session payable by check, cash, or Venmo. For additional information, contact Beth Lipset.
---
Ongoing Events
Yiddish Class
Do you Farshtay A Bisl Yiddish? If the answer is yes, do we have a group for you! Our group reads Yiddish Literature which is transliterated into English. Therefore you don't have to be able to read it in it's original Hebraic letters. We enjoy discovering the wisdom and creativity of famous Yiddish writers. Just to mention a few: Sholem Aleichem, I.B. Singer, S. Ash, and I.L. Perez. We meet at the Synagogue, in the Board Room, every Tuesday morning from 10:30 to 11:30 am. We have a great time reading, learning and laughing and would love for you to join us.
For additional information, contact Evie Schonbrun at 516-767-0599 or evieschonbrun@gmail.com.
Wed, June 7 2023
18 Sivan 5783
Worship Schedule
Shabbat "Sh'lach" ~ "שבת "שלח־לך
Friday,​​​ June 9
6:30 pm – Shabbat on the Lawn, with Rabbi Z and Cantor Franco, worship in person or watch on our Website. Our annual Shabbat on the Lawn outdoor service will follow the annual BBQ (RSVP here)! The whole family is invited to Erev Shabbat in the beautiful backyard of the synagogue.

Saturday, June 10
9:00 am – Shabbat Havurah Morning & Torah Study, worship and study in person or register here to join via Zoom. Torah Study will take place during Shabbat Havurah Morning service and will begin at approximately 9:15 am.
10:30 am – Shabbat Morning (B'nai Mitzvah of Kyle Forman & Ryan Messinger), worship in person or watch on our Website.

Link to this week's parasha (Torah portion) and haftarah.
Wed, June 7 2023 18 Sivan 5783