Chaverim
Chaverim is a senior friendship group of The Community Synagogue.
Chaverim provides programming geared to exploring the world around us. We do this through trips, book discussions, films, lectures, special events, and classes. We have holiday celebrations, interactive classes in posture, stretching and wellness, and classes in Yoga and Yiddish. Many other interesting programs are being planned. Bring your ideas and enthusiasm! For more information, contact Evie Schonbrun at evieschonbrun@gmail.com.
We welcome your participation! Read our 2019-20
---
Wellness Programs
Chair Yoga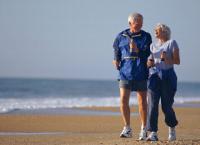 Chair Yoga is every Friday, 10:30 – 11:30 am. For one hour, focus on YOU. Forget your aches and pains and anything troubling you and allow Beth Mohr (synagogue member and certified yoga instructor) to lead you in breathing and gentle stretching. The class is continuous and you can join at any time.
Try it for one session at no charge or sign up for a full six-session series for $60, $12 per session if paid individually, payable to The Community Synagogue. For additional information, contact Joyce Rudnick at (516) 883-8314 or joycerudnick@verizon.net.
---
Ongoing Events
Yiddish Class
Everyone is welcome to Chaverim's weekly Yiddish classes on Tuesdays from 10:30 to 11:30 am. The class, open to all, young and not-so-young, is taught by Cecile Upadhyay, PhD in Comparative Literature, who is a fluent Yiddish speaker. The course is free for Chaverim members; $10 for non-members, and a materials fee will be collected from all participants. For additional information, contact Evie Schonbrun at 516-767-0599 or evieschonbrun@gmail.com.
Don't Be Left Out - Pay your Dues!
Chaverim dues are $18 per person ($36 per couple). Certain Chaverim programs are open only to paid-up members. Send your check to the attention of Les Schonbrun, Chaverim treasurer, to The Community Synagogue.
---
Shabbat Dinner with POWTY
Chaverim members recently teamed up with our Senior POWTY group for a delicious Shabbat dinner, and a night of celebration and discussion.
Fri, July 3 2020
11 Tammuz 5780
Upcoming Activities


Worship Services
Online Worship Services
Shabbat "Balak" ~ "שבת "בלק
Friday​​​ July 3, 5:30 pm - Tot Shabbat with Cantor Franco, on Facebook Live here.
Friday July 3, 6:30 pm - Erev Shabbat Worship on Facebook Live here.
Saturday July 4, 10:30 am - Shabbat Morning Worship on Zoom. If you would like to join us on Zoom for a more participatory experience, please register here, or you can watch on Facebook Live here.
Link to this week's parasha (Torah portion) and haftarah

Fri, July 3 2020 11 Tammuz 5780