Open Minds - Modern Living: Maintaining Balance
Upcoming Sessions
1. Tuesday, July 14, 2020
•
22 Tammuz 5780
8:00 PM - 9:15 PM
TBD
2. Tuesday, July 21, 2020
•
29 Tammuz 5780
8:00 PM - 9:15 PM
TBD
3. Tuesday, July 28, 2020
•
7 Av 5780
8:00 PM - 9:15 PM
TBD
Past Sessions
Tuesday, July 7, 2020

•

15 Tammuz 5780

-

8:00 PM - 9:15 PM

-

TBD
Teacher: Rabbi Zeplowitz Cost: $36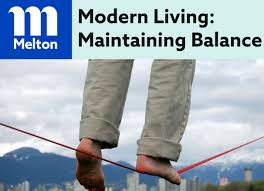 Explore a selection of classic and modern Jewish texts that relate to this contemporary challenge. Participants will discover Jewish wisdom that helps us balance between the needs and demands of family, work, community and self. Register here.
This pop up class is sponsored by the Florence Melton School of Adult Jewish Learning and UJA-Federation of New York.
Share Print Save To My Calendar
Wed, July 8 2020
16 Tammuz 5780
Upcoming Activities


Worship Services
Online Worship Services
Shabbat "Pinchas" ~ "שבת "פינחס
Friday​​​ July 10, 5:30 pm - Tot Shabbat with Rabbi Z, on Facebook Live here.
Friday July 10, 6:30 pm - Erev Shabbat
On Facebook Live here.
Saturday July 11, 10:30 am - Shabbat Morning Worship on Zoom. If you would like to join us on Zoom for a more participatory experience, please register here, or you can watch on Facebook Live here.
Link to this week's parasha (Torah portion) and haftarah

Wed, July 8 2020 16 Tammuz 5780