Melton Jewish Learning
Melton Jewish Learning Courses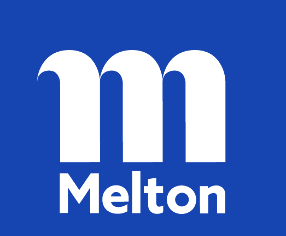 Embark on an exciting adventure as you join students from over 45 sites in North America, the United Kingdom, Australia, South Africa and New Zealand that are currently part of the Florence Melton School of Adult Jewish Learning network.
Dedicated to providing a solid foundation of adult Jewish education to serious, sophisticated students, the Florence Melton School has proven to be an experience that changes lives and shapes communities. Throughout its history, the Florence Melton School has helped over 40,000 adults achieve Jewish literacy in a comfortable, pluralistic environment. It has inspired them to become dedicated learners - to explore and to experience, to challenge and to define what Judaism means for themselves and their children.
Due to the generosity of an anonymous donor, we can offer classes at a substantial discount.
If you would like to support further adult educational programming like this we welcome your donation to the Synagogue Fund here to support additional adult learning programs.
For the non-member discount code, please contact Rabbi Sank Ross at rabbijsr@commsyn.org,
or if you are a member of The Community Synagogue, please find the members-only discount code in our weekly Kesher emails.
To see the complete list of Melton courses offered, click here.
---
OMG, Can You Believe?
Thursdays, May 6 – June 17 (no class June 3)
10:00 am – 11:30 am via Zoom
► Registration Has Closed
Faculty: Rabbi Sank Ross
Cost: $72 Members | $149 Non-Members
In this 6-week exploratory course, we'll seek answers to the BIG questions around God and God's relationship to Humankind. Take for yourself a Divine moment to uncover and consider many different understandings of God expressed by Jewish thinkers, past and present. This course will give you the tools to continue asking deep questions, probing your own beliefs and rethinking the "God-question" that confronts us throughout our lives.
---
Jewish Medical Ethics: A 21st Century Discussion
Thursdays, March 11 – May 13
7:30 pm – 9:00 pm via Zoom
► Registration Has Closed
Faculty: Rabbi Zeplowitz
Cost: $100 Members | $245 Non-Members
Within the field of ethics, one of the most challenging frontiers is medical ethics. While contemporary knowledge preserves life, modern advances have raised moral and ethical issues related to the sanctity and dignity of life - issues whose scope was unimaginable a generation ago. This course on Jewish Medical Ethics explores Jewish approaches to a number of challenging dilemmas including human cloning, surrogate motherhood, assisted suicide and genetic manipulation.
Sun, July 25 2021
16 Av 5781

Worship Schedule
Shabbat "Vaetchanan" ~ "שבת "ואתחנן
Friday,​​​ July 23
6:30 pm - Erev Shabbat with Cantor Franco, in person, on our Website, or on Facebook Live here.

Saturday, July 24
10:30 am - Shabbat Havurah Morning
Worship in person or register here* to join via Zoom.
Link to this week's parasha (Torah portion) and haftarah.
*Please preregister no later than 30 minutes before Shabbat Havurah Morning to assure you can be approved in a timely manner.
Sun, July 25 2021 16 Av 5781